Neurons Found to Demonstrate Self-Spacing Behavior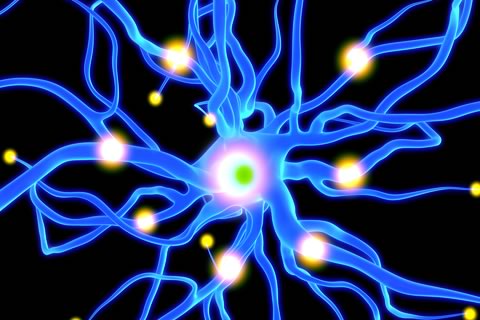 A team of researchers from the UC Santa Barbara has demonstrated the Cholinergic Amacrine Cell's self-spacing behavior. The neuron's activity can be related to when people in an elevator provide distance from one another. The amacrine cells are retinal interneurons that build connections between multiple neurons and balance bipolar cell output.
Published in the Proceedings of the National Academy of Sciences, the neuron was said to display heritable separation capabilities and that the pituitary tumor-transforming gene 1 (Pttg 1) is identified as the neuron's genetic contributor.
The retina of a mouse has been used as a model system by Patrick Keeley, a postdoctoral scholar in Benjamin Reese's laboratory at UCSB's Neuroscience Research Institute, because it is the central nervous system's allowable portion for spatial analysis.
"Populations of neurons in the retina are laid out in single strata within this layered structure, lending themselves to accurate quantitation and statistical analysis. Rather than being distributed as regular lattices of nerve cells, populations in the retina appear to abide by a simple rule, that of minimizing proximity to other cells of the same type. We would like to understand how such populations create and maintain such spacing behavior." Keely said.
26 genetically distinct strains of mice had a population of amacrine cells quantified in their retinas. This was done by Keeley and his colleagues in order to address how these cells are capable of creating spaces from one another. The study showed that every strain performed self-spacing, some more thoroughly than others. The amacrine cells proved to have a heritable component when it displayed very little variation between the strains.
"This itself was something of a surprise, given that the patterning in such populations has an apparently stochastic quality to it," stated Reese, a professor at the Department of Psychological and Brain Sciences in UC Santa Barbara.
The neuron's genetic contributor, Pttg 1, was identified by the researchers after a substantial linkage to a genome in chromosome 11.
Keeley's team and his colleagues at the University of Tennessee Health Science Center helped in showing gene expression that came across the 26 mice strains and the correlation between gene regularity and expression. A mutation in the gene was identified to affect the gene's regularity and expression levels. The team's colleagues at Cedars-Sinai Medical Center in Los Angeles helped to show how the mutation took charge of the gene expression.
"Pttg1 has diverse functions, being an oncogene for pituitary tumors, and is known to have regulatory functions orchestrating gene expression elsewhere in the body. Within this class of retinal neurons, it should be regulating the way in which cells integrate signals from their immediate neighbors, translating that information to position the cell farthest from those neighbors." Keely discussed.
The research team recommends that future studies should be conducted to determine what genetic network Pttg1 can control in order to generate nerve-cell spacing in the neuron.
For efficient production of accurate and trusted results, discoveries in the field of neuroscience should require premium life science laboratory equipment.