USP Proposed New Chapter 800 Covering Compounding Pharmacy Engineering Controls on Hazardous Drugs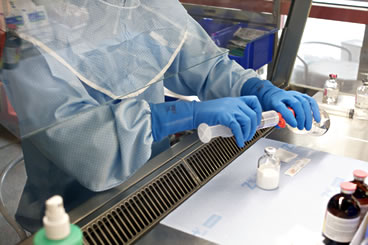 The United States Pharmacopeial Convention and the National Formulary (USP-NF) recently unveiled the (Compounding Expert Committee) new proposed General Chapter 800 Hazardous Drugs – Handling in Healthcare Settings.
This new Chapter 800 focuses on the updated rules and regulations encompassing the safe handling of hazardous drugs (HD) and compounding pharmacy standards as stated by the American Society of Health-System Pharmacists (ASHP), the National Institute for Occupational Safety and Health (NIOSH), and the United States Occupational Safety and Health Administration (OSHA).
With Chapter 797 - Pharmaceutical Compounding - Sterile Preparations and Chapter 795 - Pharmaceutical Compounding – Non-Sterile Preparations as the framework to form USP 800, the new chapter is tailored to elaborate the physical requirements for compounding pharmacy applications, biosafety of personnel handling HDs, and the proper handling of HDs from receipt to administration.
The criteria for HDs were also specified according to genotoxicity, carcinogenicity, low dose organ toxicity, and teratogenicity or developmental toxicity to help all persons involved in HD compounding as well as all laboratories where HDs are prepared such as compounding pharmacies, medical centers, patient treatment clinics, physicians' practice facilities, and veterinarians' offices to understand this updated guidelines.
It was also delineated that all who engages in HD compounding be "competent in HD compounding and should continually expand their compounding knowledge by participating in seminars, training programs, and/or studying appropriate literature."
Upgrades in facility requirements were also highlighted in the chapter that include the elimination of low volume exemption wherein all HD compounding procedures shall take place in a designated area of isolation. It also covers the provision of allowance for a Containment Segregated Compounding Area (C-SCA) equipped with biological safety cabinets, powder hoods, counting trays, C-PEC (Containment Primary Engineering Control), and other compounding pharmacy equipment in an externally vented isolated room under negative pressure with at least 12 air changes per hour ideal for sterile and non-sterile compounding of HDs.
Safe and proper handling and compounding of hazardous drugs for pharmaceutical compounding and chemical research industries as heavily underscored in the proposed USP 800 require high-grade laboratory equipment to ensure that all entities involved adhere to today's drug compounding standards.
Discovery Scientific Solutions provides state-of-the-art and high-performance laboratory equipment including pharmacy isolators, polypropylene storage cabinets, and more.