American Healthcare Workers Respond to Raging Ebola Outbreak in West Africa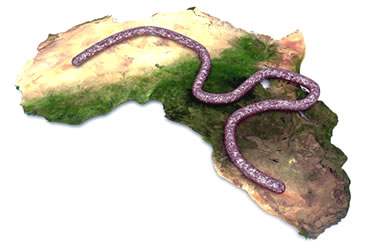 U.S. health authorities and global health organizations have escalated efforts to help bring the raging Ebola outbreak under control. Despite the risk of infection, two of the American healthcare workers, Dr. Nahid Bhadelia and Dr. Guillermo Madico from the National Emerging Infectious Diseases Laboratory in Boston are set to continue their mission on battling the growing epidemic in West Africa.
Ebola hemorrhagic fever (Ebola HF) is one among diverse acute viral hemmorhagic fevers that could lead to death of infected humans and primates (gorillas, monkeys, etc.). According to the Center for Disease Control and Prevention (CDC) records, the first Ebolavirus species can be traced back in 1976 where the Democratic Republic of the Congo near the Ebola River is located. Since then, Ebola outbreaks have spread intermittently across the region.
The CDC, the U.S. Army Medical Research Institute of Infectious Diseases (USAMRIID), as well as other global medical organizations concurred that the current Ebola epidemic is the worst outbreak in the history, which left more than 800 cases of death and more than 1,200 confirmed, suspected or probable cases to date.
Cases of Ebola virus disease was reported primarily in remote villages to which infected people showed the same pattern of transmission through direct contact with blood, secretions, organs or other bodily fluids of infected animals. This worst-ever hemorrhagic fever epidemic in West Africa is a first in the history of diseases in Sierra Leone, Guinea and Liberia.
To help alleviate the transmission of this fatal disease, The National Emerging Infectious Diseases Laboratory (NEIDL) is set to conduct clinical research with virulent pathogens including Ebola virus strain with Bhadelia on the lead of the medical response program.
Bhadelia is slated to travel to Sierra Leone in mid-August, to share her expertise on infection control and personally donate heavy protective gear equipped with powered air-purifying respirators (PAPRs) and consisting of full-body gear, lab masks, face shields, head covers, double safety gloves, and rubber boots with covering booties.
She also encouraged other healthcare workers who are trained and knowledgeable in biosafety procedures to volunteer for awareness programs tailored to educate people about the Ebola infectious virus, how it is transmitted, and how it impacts the overall health.
The success of epidemiology and virology research investigations such as this raging Ebola outbreak in West Africa is highly reliable on the advanced clinical laboratory instruments and laboratory biosafety equipment to achieve accurate and reproducible results.
Discovery Scientific Solutions (DSS) is dedicated to providing diverse life science markets with cutting-edge clinical laboratory equipment and supplies. Learn more about DSS' comprehensive product line for medical laboratory research applications.